The future of greenhouse technology and food production is in vertical farming systems. Population increases and changing diets are driving the demand for fresh, local produce. Innovative ideas for greenhouses from countries like Canada, the Netherlands and the United States are improving what we know of farming across the world to meet this exponential demand.
Indoor agriculture is nothing new, and neither is vertical farming, though with recent advances in horticulture through research, we've enhanced how we control the indoor environment to produce higher yields in shorter time frames.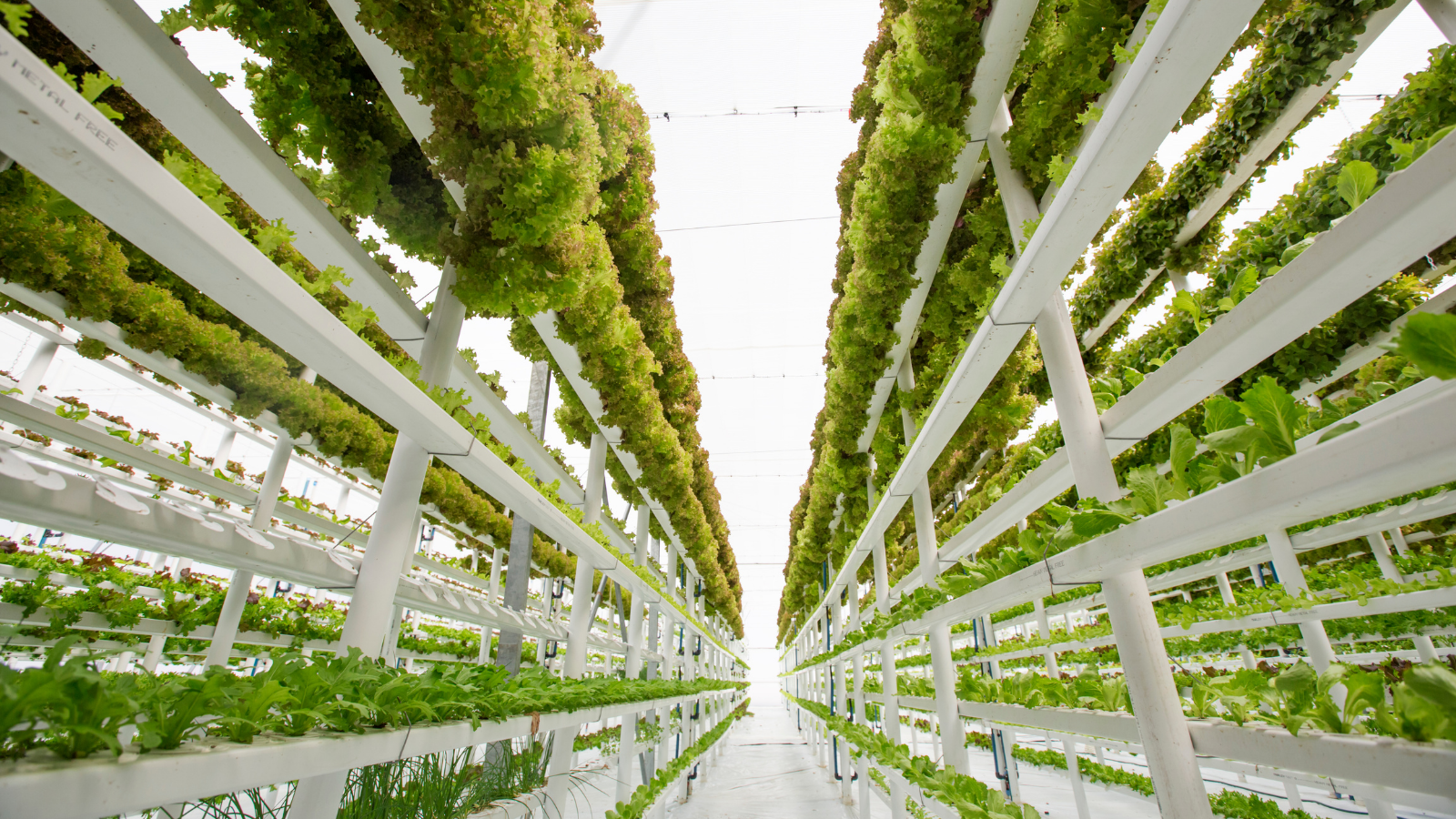 Vertical farming is more than utilizing space vertically to grow more in a smaller square footage. It's characterized by indoor controlled environments where plants are grown year-round, in even the harshest climates. Using modern greenhouse technology like LED lighting and heating and cooling systems, growers can increase their yields and improve product quality and flavor.
In vertical farming operations, plants can be grown hydroponically, aeroponically or aquaponically, reducing the need for soil substrates, which are becoming more expensive and harder to source. Plant roots grow in nutrient rich oxygenated water; therefore, these growing processes require large amounts of high-quality fresh water. To mitigate this, most operations continuously circulate water through their growing systems, filtering and purifying water during the process.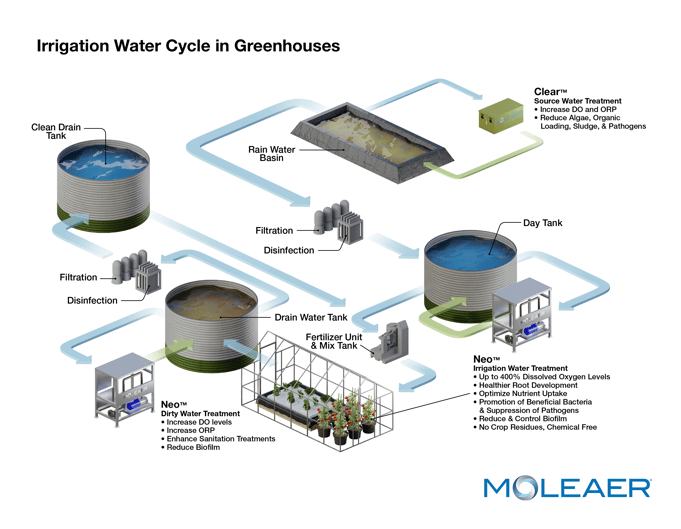 With only 2.5% of the world's water fresh and only 1% of that available for us to use, it's important to look for ways we can conserve and recycle fresh water. Moleaer has developed nanobubble generators specifically designed to improve water quality in order to make vertical farming and other forms of agriculture and horticulture more sustainable. This is achieved by increasing dissolved oxygen levels at the root zone which improves plant nutrient uptake and reduces and prevents diseases, such as Pythium or Phytophthora. Results have shown that in many cases, this has led to decreased crop cycles and increased crop yields. Additionally, by increasing nutrient uptake and reducing disease pressure, farmers could reduce synthetic fertilizer and chemical use. Furthermore, nanobubbles unique properties and behavior breakup and prevent biofilm generation in irrigation pipelines, extending the life of emitters and reducing the use of harmful chemical agents.
In 2021, Moleaer received two awards from Zenith Global in the Vertical Farming World Awards for Best Crop Enhancement and Best Yield Improvement because of these benefits to vertical farming.