How to achieve optimal dissolved oxygen concentrations to promote root health and development
Photosynthesis and respiration are the two main plant growth processes that are key to healthy plants and quality crops.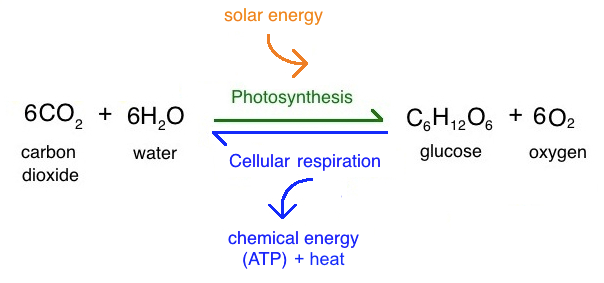 Figure 1: Image from Khanacademy.org

During photosynthesis, leaves and stem cells use solar energy to combine carbon dioxide (CO2) from the air with water absorbed through root cells to make sugar in the form of glucose. This glucose is used for many metabolic processes in all parts of the plant, including the production of cellulose and starch.
Glucose is also a critical fuel source for root cell respiration, a process that's basically the opposite of photosynthesis.
In respiration, root cells burn glucose that's been transported from the leaves. Glucose is transformed into cellular energy (called adenosine triphosphate or ATP) that's used to drive metabolic processes, mainly water and nutrient uptake.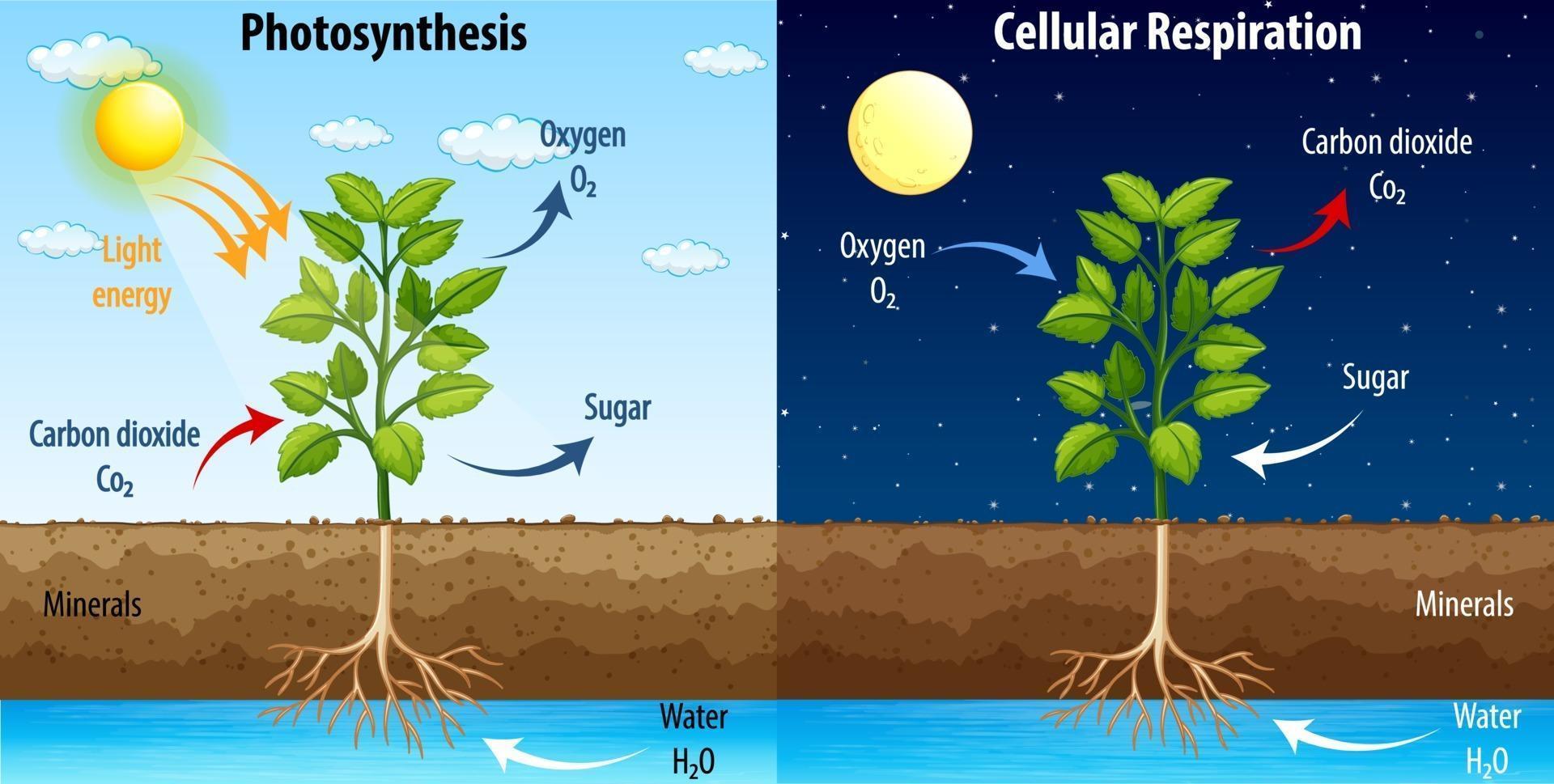 Figure 2: Image from Vecteezy.com
Without oxygen, respiration does not take place. Oxygen is the final electron acceptor in aerobic respiration which is essential for transforming glucose in ATP.
Oxygen is the limiting factor for quality crops
The amount of oxygen available to root cells matters for healthy plant growth rate and crop yield. Without a lot of oxygen available to them, root cells are limited in the amount of sugar they can burn and how much water and nutrients are absorbed.
Reducing a plant's water and nutrient uptake rate directly restricts its overall growth rate and the yield and quality of its fruit. Weak plants are more susceptible to diseases and less resilient to environmental stressors, such as heat during the warmer months.
Oxygenation of the root zone is a common practice in greenhouses. This is more critical in warmer climates because at higher temperatures water holds less dissolved oxygen (DO).
Additionally, growers who reuse irrigation water need to improve the quality of the water after each irrigation event.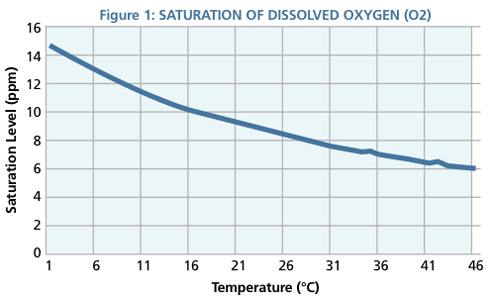 Figure 3: Image from GrowerTalks.com
Outdoor crop cultivation and water oxygenation
In addition to greenhouse growers, growers of specialty field crops also benefit from irrigation water oxygenation.
Well water – and reservoirs with well water – commonly lack oxygen sufficient for optimal plant health. If there are organic compounds in the reservoir, typically from wind-blown leaves and seeds, bird excrement, disease pathogens and algae, the biochemical oxygen demand (BOD) of the water will be high.
This means there will be a lot more DO required for microbes to break down the organic components present. Oxygenation methods are key to achieving acceptable DO to reduce BOD and promote healthy plant roots.
In addition, a new 2022 study confirms that higher soil oxygen levels (from super-oxygenated water treatment) boost the activity of beneficial soil microbes, such as soil mineralization and nutrient conversion, resulting in higher crop yield, water use efficiency and soil fertility.
Whether using water stored in a reservoir or directly from the source, quality irrigation water that's high in oxygen is critical for root development and plant performance.
Oxygen and disease
Oxygen is also critical in reducing and suppressing disease from Pythium species, or Phytophthora infections. Super-high DO levels promote the growth of beneficial microbes such as mycorrhizae and suppress the growth of oxygen-averse pathogens such as Pythium.
If the DO levels in the root zone are low, this can "affect morphology, metabolism and physiology" of the root and plants.
These deviations have a negative effect on plant growth and make them more susceptible to diseases like Pythium.
Oxygenation Technologies
Up until recently, growers had a few conventional water aeration methods to choose from for water oxygenation, however, these methods have rather poor performance.
Diffusers have 1-2% oxygen transfer efficiency and Venturi and Sparger systems have around 20-40%. Though Venturi and Sparger have higher transfer rates, they are highly inefficient and not economical for growers.
Because the capacity of water to hold dissolved oxygen decreases as temperature increases, many growers use water chilling systems with their conventional aeration systems. Chilling systems use a large amount of energy and increase operational costs substantially, making them less sustainable and economical, especially with increasing energy costs.

Nanobubble Technology
Nanobubble technology is a sustainable, cost-effective way to raise DO in the root zone to optimum levels. Moleaer's patented technology has an oxygen transfer rate of over 85% allowing growers to raise DO effectively with fewer resources.
Nanobubbles also provide a proven and chemical-free way to effectively disinfect water and irrigation tubing, preventing water-borne root disease and biofilm accumulation. These benefits improve water quality, boost plant vigor and reduce reliance on chemical applications.
Super-oxygenation with nanobubbles
The higher rate of gas transfer allows nanobubble generators to increase DO levels quickly and effectively. Growers can set the nanobubble generator to a target DO to achieve optimal oxygen availability for their crop. Moleaer's technology has enabled growers to increase DO levels in the root zone by at least 50% and up to 100%, keeping consistent concentrations even in warmer waters.
At this level, root cells absorb water and nutrients at a more efficient rate. When root cells are enabled to absorb the maximum amount of water and nutrients possible, maximum root development, plant growth and crop yield are achieved.
Growers increase DO levels with nanobubble technology
With nanobubble technology, Rebel Farms increased their DO concentrations by 300% at their hydroponic NFT facility in Denver, achieving a yield increase of 22%.
A deep water culture farm in Texas, Big Tex Urban Farms, increased its DO by 325% and saw faster cultivation times after deploying Moleaer's technology.
Gebroeders Koot, a Dutch greenhouse tomato grower, increased its DO levels by 250% and achieved healthier roots year-round.
Outdoor growers also see benefits from increased DO concentrations. An avocado farmer in Chile increased their DO from 8 to 15 ppm and saw better vegetative tree growth and fruiting productivity along with a 40% increase in fruit size category over '50', a target category for the grower.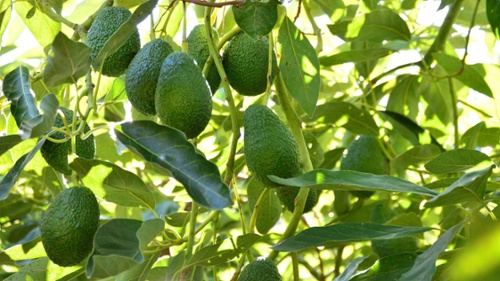 Nanobubbles also reduce pathogens and biofilm
In addition to efficient oxygenation, nanobubble technology also produces nanobubbles that have unique chemical and physical properties. Through these properties, nanobubbles reduce water-borne pathogens and biofilm.
Nanobubbles are neutrally buoyant, meaning they hover in liquids, instead of rising to the surface and popping like larger bubbles. As irrigation water flows, nanobubbles move around randomly and continually through all parts of a water system via Brownian motion.
They are attracted to surfaces like irrigation piping walls, where they abrade and scour biofilm, a matrix that forms on most surfaces that come in contact with water. Biofilm harbors pathogens and clogs irrigation emitters when they accumulate.
Reduced biofilm limits the spread of pathogens and extends the life of irrigation systems. Also, growers are able to reduce chemical applications for biofilm removal.

Without the use of chemicals, nanobubbles also lyse bacteria cells and oxidize water-borne pathogens. When nanobubbles encounter contaminants, they collapse and produce reactive oxygen species (ROS). ROS are mild oxidants like hydrogen peroxide or chlorine.
As explained recently by scientists at the University of Massachusetts and Arizona State University, "ROS production by nanobubbles may hold the greatest promise for usage in water treatment because it allows movement away from chemical-based oxidants (chlorine, ozone) that are costly, dangerous to handle and produce harmful by-products while helping achieve important treatment goals (e.g., destruction of organic pollutants, pathogens, biofilms)."
Growers decrease pathogens and biofilm with nanobubble technology
Growers have seen significant reductions in water-borne pathogens like Pythium and Phytophthora with nanobubble-infused irrigation water.
NovaCropControl, a Dutch research institution, did a study on greenhouse tomato crops irrigated with nanobubble-infused irrigation water. They saw an 80% reduction in Pythium levels, a common water-borne pathogen that affects root health.
Another study was conducted at the Delphy Research Institute in the Netherlands on strawberry crops. Researchers saw 74% lower Pythium counts, lower instances of Phytophthora disease and overall healthier root mass.
AgTech innovation makes an impact
Moleaer's nanobubble generators are enabling greenhouse growers to achieve ideal water oxygenation levels much more efficiently, driving plant growth and better quality yields all without the use of chemicals.