Achieving HIGH PLANT YIELDS: OXYGEN UPTAKE BY ROOTS IS CRITICAL FOR PLANT RESPIRATION
The first factors we tend to think of in achieving high yields are light and fertilizer, though oxygen at the root zone, needed for healthy root respiration, is an important factor in driving high yields.
How Do Plants Get Energy?
The raw fuel for respiration in plant and animal cells is glucose, which is broken down into a form of cell-level energy called adenosine triphosphate or ATP. In plant root cells, ATP drives metabolic processes, such as the uptake of water and nutrients. (And a reminder about glucose: in plants, it's produced from photosynthesis in the leaves and stems.)
Along with glucose, however, oxygen is also required for cellular respiration. The O2 molecule serves as the final electron acceptor in this biochemical process.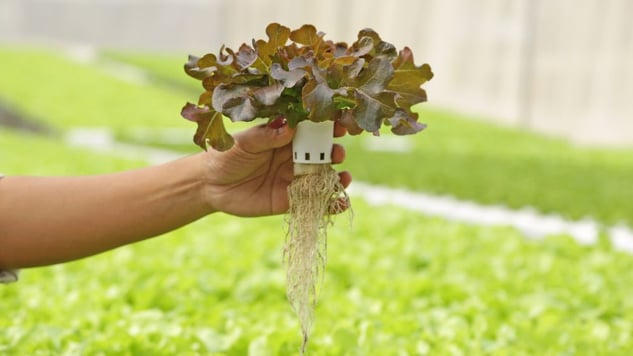 Plant Respiration: Oxygen & Yield
Not only is oxygen a critical ingredient in cellular respiration, but it's also what's called a limiting factor.
That is, there is an optimal oxygen level at which ATP rates are the highest. If oxygen levels are low, the root cell produces less ATP from glucose to power the absorption of water and nutrients.
Greenhouse growers can provide clean water and nutrients to the root zone of their plants. They can also do a great job at controlling waterborne pathogens, such as Pythium. But, if they do not provide optimal levels of dissolved oxygen in irrigation water, the rate of plant respiration in root cells will limit water and nutrient absorption leading to less root growth and development. This impacts the health of the plant and lowers crop yield.
2023 Study: Lower Oxygen Levels Reduce Cellular Respiration in Plants
As the authors of a new 2023 study published in the journal Horticulturae explain, "low dissolved oxygen in nutrient solution can be detrimental to root growth and reduces the absorption of water and minerals by the plant. Furthermore, plant roots in a poor oxygen environment can remarkably decrease ATP production compared with well-oxygenated roots and lead to root rot due to anaerobic fermentation." (See here for more about the detrimental effect of root anoxia in fruit trees.)
They also note that aeration is a useful method to oxygenate the plant nutrient solution. "At the same temperature, generating smaller bubbles or enhancing aeration intensity can expand the gas–liquid exchange area to increase dissolved oxygen concentrations and promote crop growth."
Oxygenation of the root zone is more critical in warmer climates because the capacity of holding dissolved oxygen decreases as water temperatures increase.
How To Maximize Water Oxygenation for Plant Respiration
For many years, growers had only a few water aeration methods to choose from. The capabilities of these systems, however, are limited in terms of the stable dissolved oxygen levels that could be achieved.
Speaking of costs and efficiency, as mentioned, the dissolved oxygen of water goes down in warmer water. Many growers in warmer climates counteract this by using water chilling systems in tandem with conventional aeration systems. Taking that step means the operation consumes large amounts of electricity.
And as energy costs and climate change issues stay at the forefront of business success, more sustainable and economical solutions are desired.
Nanobubble Technology Supports Plant Cellular Respiration
Nanobubble technology have emerged as a highly efficient gas-to-liquid injection technology that delivers stable dissolved oxygen concentrations to irrigation water. Moleaer's products allow growers to set their desired dissolved oxygen level. Depending on the crop and other inputs the grower is using, the right dissolved oxygen level may change.
In addition to supporting plant respiration and increasing yields, increased dissolved oxygen also supports beneficial microbes in the rhizosphere and improves plants' resilience to environmental stressors such as drought and heat.
Growers using Moleaer's technology have seen significant benefits from increased dissolved oxygen levels, yet the benefits of nano-sized bubbles can not be overstated.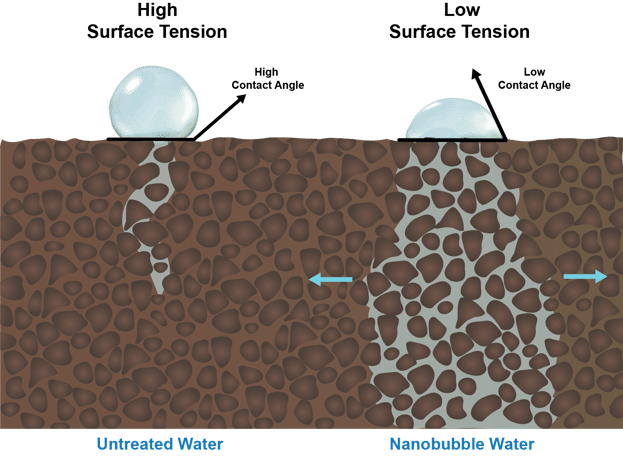 High concentrations of negatively charged nanobubbles reduce the surface tension of water and improve the infiltration of water through soils and substrates as well as improve the capillary action of water and dissolved nutrients. Nanobubbles are also a chemical-free solution to reduce soil compaction and aid in salt leaching. Producing a natural, mild oxidant, nanobubbles reduce water-borne pathogens and algae. Their hard, stable shell allows them to abrade biofilm and scale from irrigation systems and coat piping walls to limit new accumulation – improving system hygiene and reducing treatment costs.
It's no wonder, over 500 greenhouse operations around the world have implemented Moleaer nanobubble technology.
Grower Results: Increased Plant Respiration and Nanobubble Benefits Result in Yield Increase and More
Aardbeienwekerij Penninx, a strawberry grower in the Netherlands, saw a significant reduction in water-borne pathogens, higher average fruit weight by 5.5% and yields by 11.5% along with reduced chemical usage and better root development. Moleaer conducted a case study that showed nanobubbles reduce pathogens and improve root development in strawberries. Regardless of temperature, their surface dissolved oxygen levels stayed stable with nanobubble-enriched irrigation water.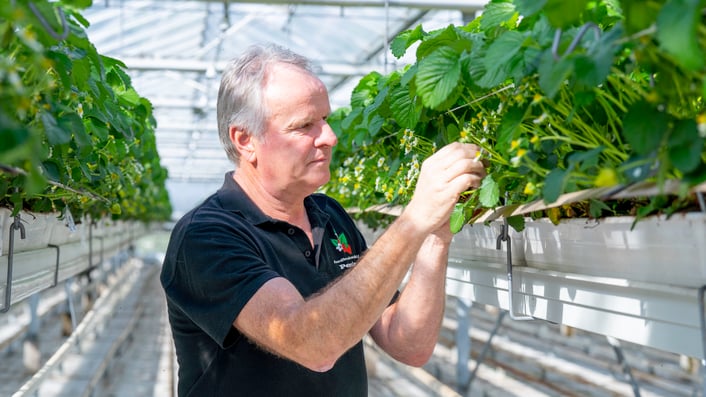 Two trials were conducted in Almeria, Spain by Biosabor on cucumbers and tomatoes. The results showed that nanobubble-enriched irrigation water helped cucumber growers increase yields and fruit quality and improve tomato cultivation in Spain for better yields.
| | | |
| --- | --- | --- |
| | Cucumbers | Tomatoes |
| Yield Increase | 16.2% | 9.7% |
| Increase in 1st Class Fruit | 18.3% | 9.3% |
| Increase in Dissolved Oxygen Compared to Control | >250% | >200% |
Another study was done in Belgium by Proefstation for Vegetable Cultivation (PSKW) on two varieties of lettuce, Fairly (Enza) and Alyssa (Rijk Zwaan). These crops were grown hydroponically, comparing three dissolved oxygen concentrations of 6, 13 and 15 ppm. Each showed improvements in root development with 15 ppm showing most development. The test also showed significant reductions in pathogen levels, further aiding in root health.
Kapicua, Moleaer's distributor, ran a trial with an avocado farmer in Chile, allowing the grower to increase their dissolved oxygen by almost 90% and saw improved vegetative tree growth and fruit productivity, along with a 40% increase in the desired fruit size category.
More growers worldwide are adopting Moleaer's technology in their growing operations to support healthy plant respiration, as well as reap the benefits of nanobubbles, including pathogen control, infiltration improvements and more.