What is sustainability and why is it important?
Sustainability has become a buzz word in recent years in our fight against climate change and to protect the environment for future generations. To be sustainable requires us to focus on balancing three key components of life: the environment, equity and the economy. By developing strategies and policies with equal weights for ecological concerns, human needs, and economic health and vitality, we can meet the needs of the present without sacrificing the needs of the future.
AgTech for a Sustainable Future
To create a sustainable future, innovative Agriculture technology or AgTech is imperative. AgTech includes automation, drones, light and heat control, weather-based irrigation sensors, biotech, intelligent software for integrated pest management, and more. These types of technologies help reduce energy and water usage compared to traditional farming techniques as well as improve crop yields and reduce the use of harmful pesticide chemicals. Additionally, AgTech has the ability to reuse water more efficiently and reduce wastewater outputs.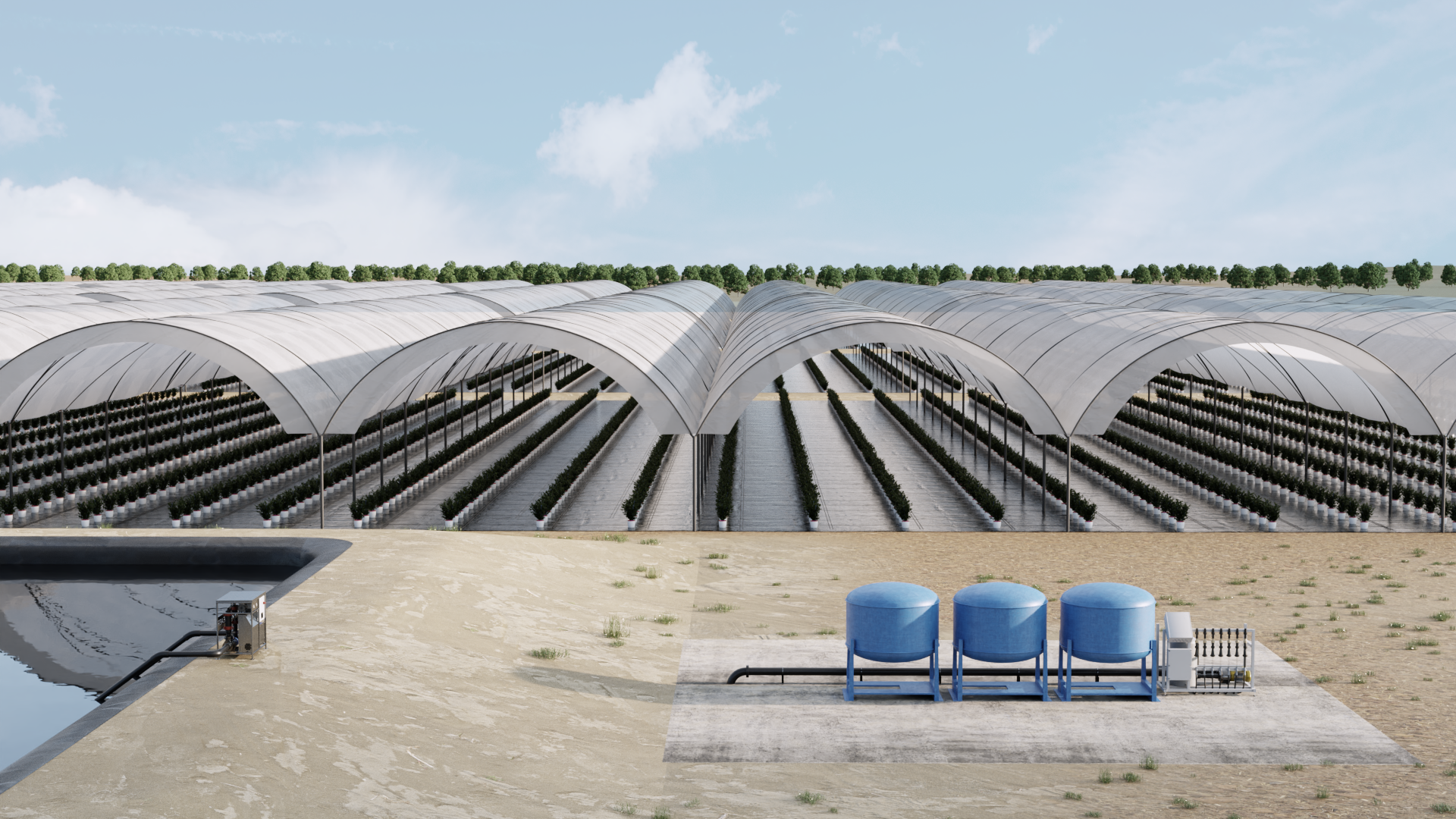 Sustainable nanobubble technology
Farmers can optimize irrigation water by utilizing Moleaer's nanobubble technology. Using oxygen nanobubbles is a sustainable, chemical-free AgTech used to improve root and plant health, improve crop yields, and decrease disease and pathogen prevalence leading to reduced chemical usage. In addition to these benefits, university research shows nanobubbles scour irrigation piping walls to reduce biofilm and mineral deposits to improve irrigation system hygiene.
With the use of nanobubble technology, farmers can produce more crops with less inputs for present generations while reducing their environmental footprint and conserving water that will sustain future generations as well.
AgTech is just one example of how Moleaer is contributing to a sustainable future. Nanobubble technology is a sustainable, chemical-free solution to many industry challenges the world needs to improve the environment for future generations.
Global CleanTech 100
Moleaer is leading cleantech with other innovative companies worldwide. We are honored to be named among the top 100 Global CleanTech companies. CleanTech Group lists companies who are leaders in sustainable innovation in agriculture and food; enabling technology; energy and power; materials and chemicals; resources and environment; and transportation and logistics. Together we will de-carbonize, decentralize and digitize for a sustainable and regenerative future.