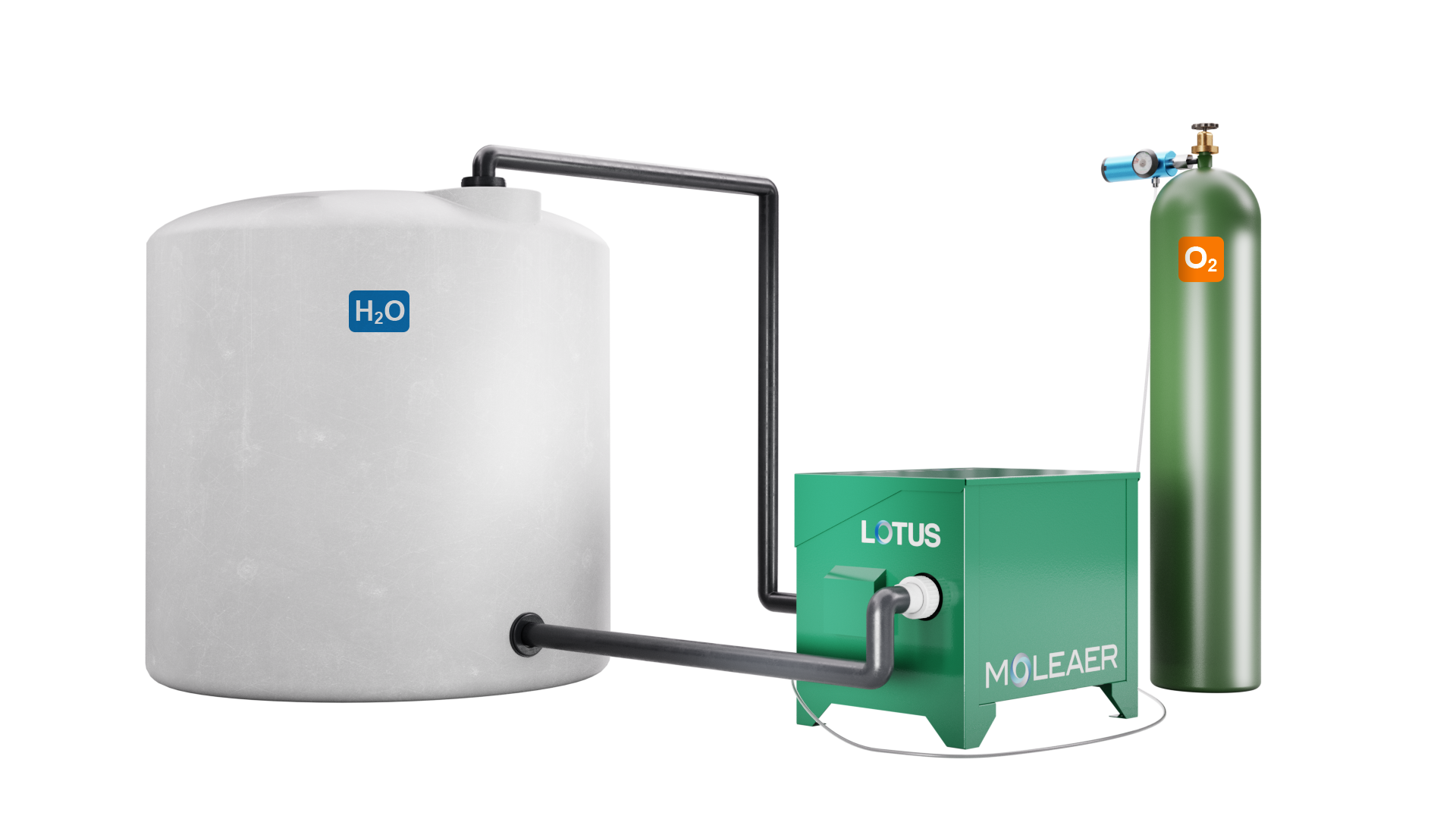 The Lotus recirculates water through Moleaer's proprietary nanobubble generator, producing nanobubbles and increasing dissolved oxygen.
Nanobubbles reduce emitter clogging and biofilm buildup in pipes, reducing the need for chemical treatments like hydrogen peroxide.
Connect the Lotus to your irrigation tank to achieve nanobubble-infused water through recirculation.
Increased dissolved oxygen improves root respiration, nutrient, uptake, and plant health.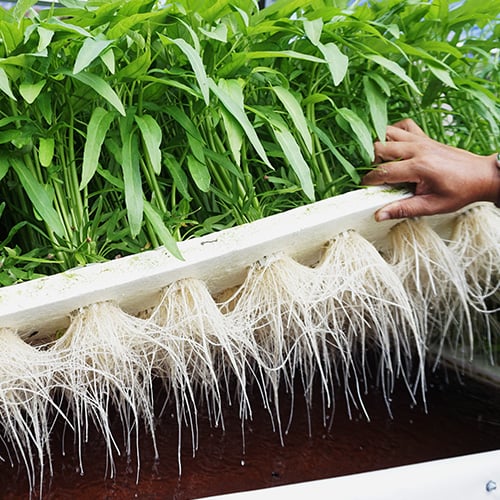 Nanobubbles act as a mild, chemical-free oxidant that reduces pathogens, bacteria and scours biofilm.